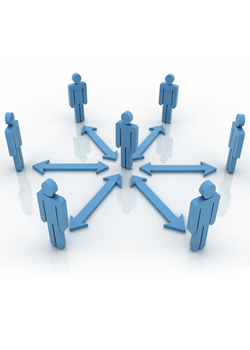 Here's what some of our satisfied clients have to say:
[an error occurred while processing this directive]
Team Building & Facilitation
We run one and two-day team-building programmes.  We act as facilitators in helping improve teamwork, building team capabilities and overcoming issues and obstacles to effective team performance.  We have specific experience in helping troubled teams to pull together and work to a common vision.  We are experienced in helping companies with change management programmes.
Team-building Workshops (1 or 2-day events)
Workshops for developing a cross-functional project team
Workshops for resolving team conflict
Workshops to align teams with strategy
Workshops to rebuild trust in teams
Workshops to create team purpose and mission
Workshops to improve decision-making in teams
Facilitating teams going through uncertainty and change
Whichever of the above areas is of interest to you, our commitment is the same - to help you, the client, build management and staff capabilities in your company.
Call us today for an obligation-free initial consultation to see how we might work together to improve your success.
The table below shows some examples of successful team building projects designed and implemented by Rapport Consulting.
| | | |
| --- | --- | --- |
| CLIENT | REQUIREMENT | SOLUTION DELIVERED |
| Manufacturing multinational company in the electronics sector | Client's Global Information Systems management team going through a lot of change, needed to bond better and to address some of their issues. | Met with team leader, interviewed senior managers and ran a one day facilitated workshop that produced an action plan for moving forward. |
| Semi-state utility | A division of this client was divided into four geographical areas.  The head of the division wanted to create greater cooperation in each of these areas and also within the senior management team of the division. | Designed and led a facilitated review firstly with the senior management team and then with the area management teams.  The result was agreed processes for communication and an alignment of goals and resources across the division. |
| Medium sized manufacturing company | Company going through significant change needed to review its strategy and get key managers to buy-in to it. | Designed and facilitated a two day strategy review and then led and facilitated four workshops to help management socialise the strategy to all employees. |
| Large aerospace company | Company had two sales and marketing groups, one in Ireland and one in Hungary.  The requirement was to combine these two groups into one European sales and marketing function. | Working with the head of marketing, designed and facilitated an initial workshop that drew up a new mission for the marketing function.  Followed up with a further facilitated session six months later to help group address their teething issues. |