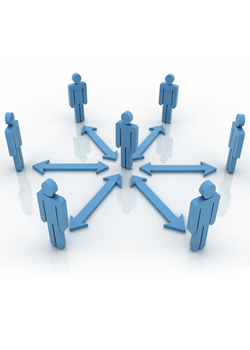 Here's what some of our satisfied clients have to say:
[an error occurred while processing this directive]
Our Services
We offer a range of services targeted at helping organisations to improve profitability.  Our approach is to first understand the business needs of the client and then to design and deliver practical solutions in our core service areas of financial training and consulting, management development, and team building and facilitation.
We believe that a company with financially intelligent managers and staff will have a competitive advantage. Our financial training and consulting offerings are aimed at helping improve decision-making and financial expertise at every level in the company. In this way, managers can gain not just competence in finance but also a confidence in discussing financial issues in a business context. We have presented our financial acumen courses all over the world and bring a practical, no-nonsense approach to our presentations. 
Click here for more details on our Financial Training and Consulting offerings
Our management development and training services are geared towards developing the management potential in your organization. This means helping managers to move away from a predominantly task focus to one that combines a concern for results with an equal concern for coaching and leading staff to achieving results together. This is especially important since managers are often promoted to management on the basis of their technical or task-based achievements. Our training programmes can help managers to build both their competence and confidence in the people management aspects of their role as managers. 
Click here for details on our Management Development & Training programmes
Our team building and facilitation services are aimed at achieving greater alignment and cooperation within teams across the client organisation. As a result, issues that are holding the team back from being fully effective can be brought to the surface and addressed in a facilitated workshop. The team building can also provide the opportunity to clarify roles on the team, reduce ambiguities about who is responsible for what, and develop ground rules for how the team will handle problems and conflict going forward. The end result can be a greater commitment to the team's goals and a greater team spirit that will sustain the team through the challenges ahead. 
We also chair and facilitate large scale meetings, discussion groups, seminars and conferences for a wide range of organisations in the private and public sectors.
Click here for details on our Team Building & Facilitation programmes
Our business consulting services are aimed at providing a range of interventions to help our clients deal with business and organisational issues. Our background in finance, human resources, international business, change management and corporate learning enables us to provide an expert and objective perspective that can help you to develop fresh choices in how you bring your business forward. 
Click here for details on our Business Consulting programmes
The benefits that you can receive from using our services stem from the fact that each of our interventions is carefully customised to work effectively within the context of your business. This approach means that our involvement is both specific and practical and based upon criteria for success agreed with you before we begin our work. We have helped many organisations to improve their effectiveness and we would be delighted to talk to you about how we might do the same for your business.