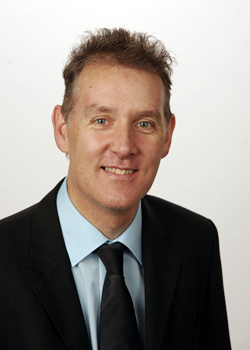 Vincent Reynolds, FCCA
Here's what some of our satisfied clients have to say:
[an error occurred while processing this directive]
Consultant Profile
Rapport Consulting is led by Vincent Reynolds FCCA, an experienced senior manager with a background in consulting, corporate training and development, change management, finance and human resources. 
Vincent started his career in general accounting practice before moving to a series of management and senior management roles with multinational companies. He is a Chartered Certified Accountant, a former chairman of the Irish Association of Corporate Treasurers and a member of the Irish Institute of Training and Development. Vincent is also an accredited facilitator under the Irish Government's Skillnets programme.
Vincent was also responsible for setting up and running a $220m customer financing operation for Tellabs Inc., a U.S. multinational company. This role involved creating an internal bank and the negotiation of finance packages for significant Tellabs customers throughout the world.
Throughout his career, Vincent has been involved in change management, business process reengineering, leadership coaching and training. He now acts as a business consultant and trainer helping companies to improve their profitability and effectiveness. He also specialises in facilitating teams to overcome barriers and difficulties in times of growth and change.
Vincent has particular experience delivering training programmes that demystify the world of finance.  He also has been instrumental in developing and implementing performance management systems, helping companies to align and achieve business targets as part of a performance management culture. 
Some companies for whom he has consulted include C&C, Heiton Buckley, Banta Global Turnkey, GlaxoSmithKline, Bank of Ireland, British Telecom and Shannon Aerospace as well as state and semi-state bodies such as ESB, the Revenue Commissioners and the Central Statistics Office.
Peter O'Connor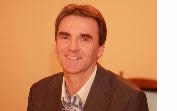 Peter has over 25 years business experience, with a track record in business spanning 3 decades, working in ICT, Education and with experience in Financial services. He was the founding Director of a successful training & Consultancy Business which he ran for eight years. Peter has also many years training and facilitation experience, having worked with the Ken Blanchard Leadership partner in Ireland for 5 years. His training style is facilitative, and encourages self discovery.
He is also accredited in Ireland, to deliver and certify inhouse trainers in the Inscape DiSC Tools. He deploys surveys and facilitates related training programmes using TRUST INSIDE Assessments.
Peter also has substantial business consulting and executive coaching experience.